Having a proper lighting system is important in the facility management field. If hazards are easier to see, they are easier to avoid. Lighting requirements will depend on the types of hazards present on site. Poor lighting can cause symptoms like eye-strain, migraines, headaches, lethargy, irritability and poor concentration. Poor lighting can also lead to time off work due to injury or illness and affect staff efficiency and productivity.
As a result, the Health and Safety at Work Act of 1974 is important to consider when setting up lighting systems. It is also important to consider the Electricity at Work Regulations of 1989 as they apply to lighting systems. Finally, with regards to emergency lighting, a new set of codes has been implemented in the form of BS 5266-1:2016 which amend and add to the European BS EN 1838:2013 and the original BS EN 50172:2004.
What are the major requirements?
The HSW Act says that an employer has a duty to provide lighting that allows employees to work safely. This means that the lighting should not jeopardise health or eyesight. Under the Workplace Regulations Act 1992 employers must ensure that:
There is suitable and sufficient lighting in all workplaces.
There should be as much reasonable natural light as possible.
Emergency lighting that is suitable and sufficient must be provided where necessary.
Who is responsible for lighting systems?
Employers, self-employed persons and people in control of premises are responsible for safe and secure lighting systems. Employers must also consult employees on health and safety with reference to lighting.
If a safety representative has been appointed by a trade union, they are responsible for the same during consultations. Employees are obligated to follow safety practices and not endanger others as per the HSW Act.
How should this be done?
1. Planning
Employers and facility managers should identify issues, prioritise them and set improvement targets.
They should make an assessment on what type of lighting is required, and per what design, to ensure a suitable atmosphere for the nature of the work.
Future changes and possible changes should be considered, if they may require a new lighting design.
Costs and benefits should be weighed against the suitability of the system.
2. Organisation
Staff must have the necessary training and equipment to do their jobs safely. This includes employees responsible for lighting systems.
Employees must notify employers or relevant persons if lighting is damaged or faulty.
Employers must include their staff in safety planning to ensure a full commitment to health and safety.
3. Control
Employers or facility managers should set high standards of safety at all times.
Lighting maintenance can coincide with general maintenance so that lighting systems are checked on a regular basis.
Correct lighting levels should be maintained at all times.
4. Monitoring
Once the standards have been set by the employer or facility manager, these standards should be regularly monitored.
In the event of new lighting systems being installed, a review of standards will be necessary.
5. Risk Assessment
Employers must assess potential risks from current lighting systems and whether they pose a future risk to employees.
If there is a possible risk to employees and staff, steps should immediately be taken to remove, reduce or control the risk.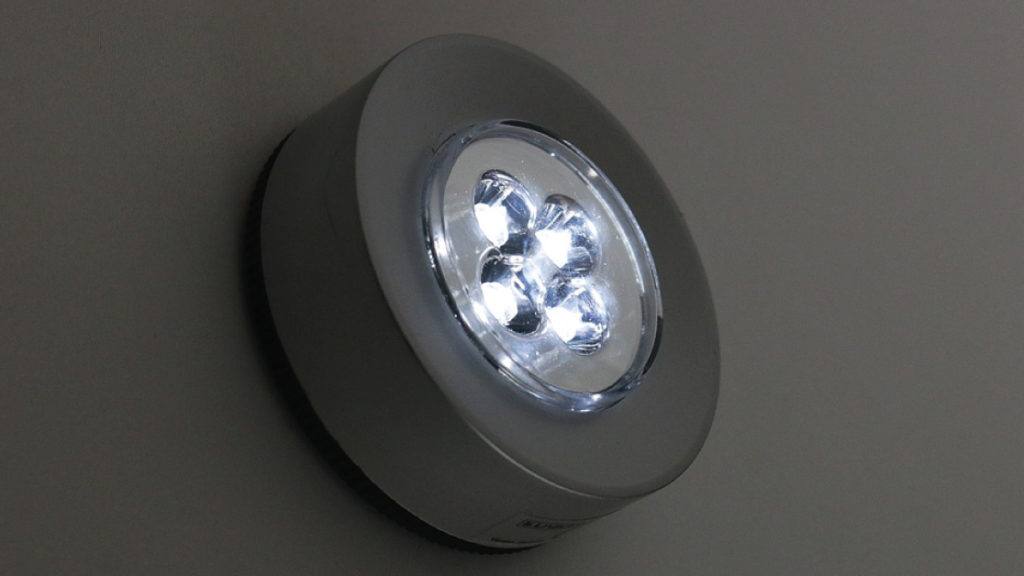 An example of lighting requirements
| | | | |
| --- | --- | --- | --- |
| Activity | Typical Types of Working Locations | Average Illuminance (lux) 1x | Minimum Measured Illuminance (lux) 1x |
| Movement of people, machines and vehicles | Lorry park, corridors, circulation routes | 20 | 5 |
| Movement of people, machines and vehicles in hazardous areas: rough work not requiring any perception of detail | Construction sites clearance, excavation and soil work, loading bays, bottling and canning plants | 50 | 20 |
| Work requiring limited perception of detail | Kitchens, factories, assembling large components, potteries | 100 | 50 |
| Work requiring perception of details | Offices, sheet metal work, bookbinding | 200 | 100 |
| Work requiring perception of fine details | Drawing offices, factories assembling electronic components, textile production | 500 | 200 |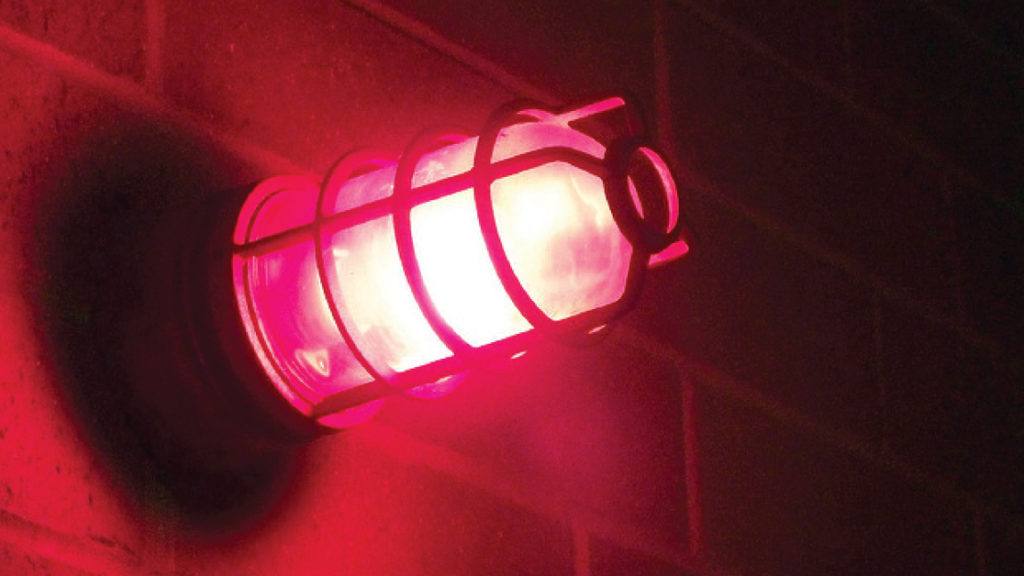 Emergency Lighting
Emergency Lighting is any lighting that comes on in emergency situations where the main power supply has been cut and normal lighting fails. The sudden darkness and disruption poses a threat to health and safety, which is why emergency lighting is such an important statutory requirement.
The main task of emergency lighting is to provide enough illumination to allow people on the premises to evacuate safely. BS 5266-1:2011 sets out the specific requirements as per the premises type, but it is safe to say that all buildings should strictly adhere to emergency lighting protocols.
What are the different emergency lighting types?
Emergency escape lighting

– provides lighting for persons attempting to leave the premises, or to terminate a potentially dangerous task before leaving.
Standby lighting – enables normal activities to continue. This is not a legal requirement.
Escape route lighting – indicates escape routes above doors, exits and stairwells.
Open area lighting – minimises panic and allows people to reach the escape route lighting easily.
High risk task area lighting – provides emergency lighting for people working in potentially dangerous areas or situations.
What is the correct power supply?
There are two acceptable methods of power supply.
Self-contained/single point:
Advantages:
Faster and cheaper installation
Standard wiring material can be used, so a cable burn-through that shuts down the main supply will automatically light the luminaire
Low maintenance costs – periodic testing and general cleaning only
Low hardware equipment costs
The integrity of the system is greater because each luminaire is independent of the others
System can easily be extended with additional luminaires
No special sub-circuit monitoring requirements
Disadvantages:
The environmental conditions will vary throughout the system and batteries may be adversely affected by a relatively high or low ambient temperature
Battery life is limited to between 2 and 4 years, dependent upon the application
Testing requires isolation and observation of luminaires on an individual basis
Central Battery Source
Advantages:
Easier maintenance and testing as there is only one source
Battery life is between 5 and 25 years
Environmentally stable in a protected environment; the luminaire can operate at relatively high or low ambient temperatures
Large batteries are cheaper per unit of power and luminaires are usually less expensive
Disadvantages
High capital equipment costs
The cost of the installation and system wiring is high because fire resisting cable is required for each satellite luminaire
Poor system integrity – failure of battery or wiring circuit can disable a large part of the system
Battery room is required to house cells and charger circuits
Localised mains failure may not trigger operation of emergency lighting in that area
Voltage drop on the luminaire wired furthest from the central battery could be problematic

Operating modes of luminaires
Depending on the premises, the mode will either be maintained or non-maintained.
Maintained emergency luminaire
This is a luminaire in which the emergency lights are always on. These are mainly used in assembly areas like cinemas, clubs and halls. They are dimmed during occupation and prevent total darkness.
Non-maintained emergency luminaire
This is a luminaire which only turns on when normal lighting fails. These are typically found in workplaces where artificial lighting is the norm.
Combined emergency luminaire
This is a luminaire of two or more lamps where one is powered by the normal power supply and the others by the emergency system.
Compound self-contained emergency luminaire
A luminaire that provides emergency lighting and the emergency power supply to a satellite emergency luminaire.
Satellite emergency luminaire
A luminaire for maintained or non-maintained operation which gets its emergency operation supply from an associated compound self-contained emergency luminaire.
Types of luminaires
Luminaires with testing device – contains a self-testing module
Luminaires with remote testing device – can be tested remotely from a central panel
Luminaire with inhibiting mode – can be inhibited to save battery power for emergencies
High risk task luminaire – specially used for high risk areas and cannot be decreased below 10% of the normal illumination
How long should emergency lighting be active?
This is dependant on the size of the premises or facility, but generally a minimum of 3 hours is standard operating procedure. BS 5266 sets out more specific recommendations for different sized buildings and premises.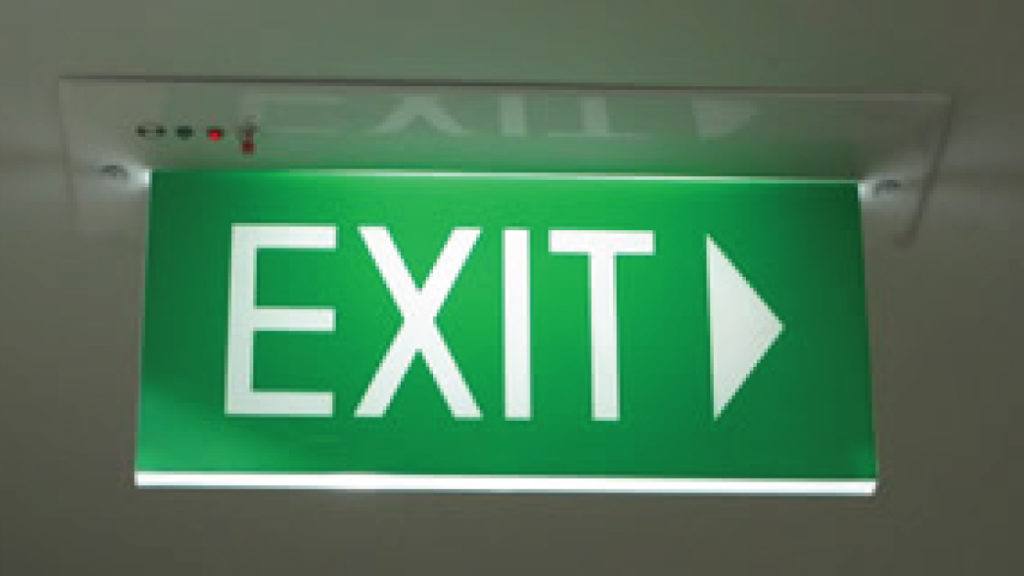 Where should emergency lighting be placed?
Signs should be placed to clearly indicate where exit routes lead to final exits. If this route is not easy to identify, signs should accompany the lighting too. Attention must be given to the following:
Stairways/stairwells
Changes in floor level
Corridor intersections
Changes in direction
Outside of final exits
Control/plant rooms
Lifts/elevators
Large toilet areas
Fire alarm points
Fire fighting equipment points
Bear in mind that this is only a summary of the necessary points. For a more detailed guide the luminaire manufacturers guide should be studied.
Compliance
BS 5266 requires a written declaration of compliance on site to be available for inspection. This must include details on the quality of the installation and its conformity to IEE regulations, including the main circuits of the normal lighting supply.
Photometric performance will need to be assessed and evidence of compliance with light levels will be required from the system designer.
The installer of the system should provide the owner or occupier of the premises with a completion certificate.
There must be a declaration of a satisfactory operation test, as well as a log of all system test and results. This log must be maintained regularly.
System log books, commissioning forms, testing forms and instructions should be given by the installer.
Servicing and maintenance should be carried out as specified by the installer's guide as part of the normal testing routine. In the case of consumables like replacement lamps, spares should be kept on site for immediate use.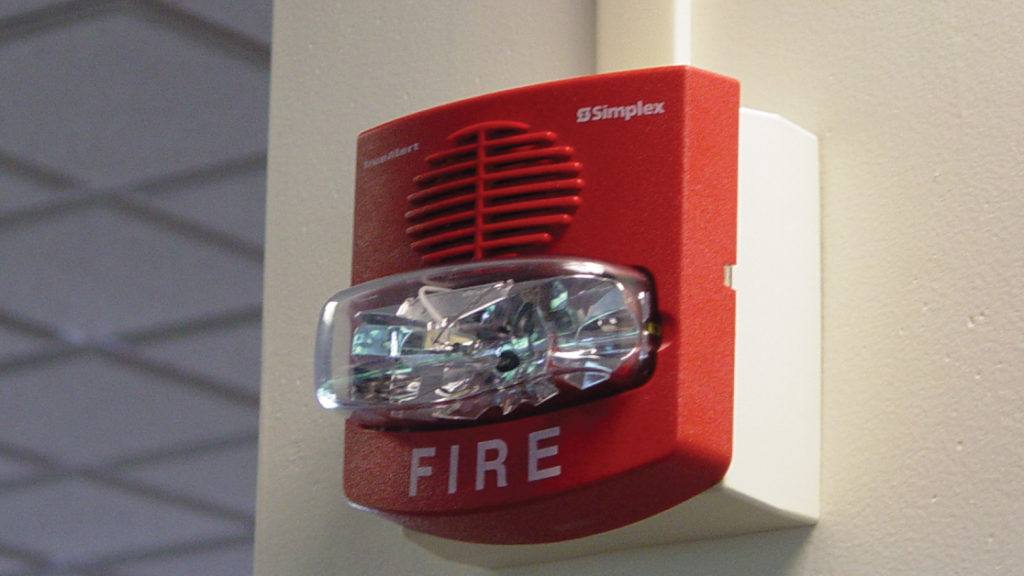 How do I test the emergency lighting system correctly?
It is quite simple to test an emergency lighting system. Simulate a mains power supply failure to force the emergency lighting system to operate through the battery supply.
BS EN 50172:2004 and BS 5266-8:2004 specify the minimum testing requirements for different premises. Additional information can be found in BS 5266-1:2011.
The owner or occupier of the premises is responsible for appointing a competent person to supervise the testing of the system. With the appointment should come the authority to supervise any necessary work to maintain the system.
As testing will result in battery power being drained, it should be scheduled at times of low risk to allow for a full recharge.
All emergency systems should be tested monthly in accordance with BS EN 50172:2004 and BS 5266-8:2004.
Every 12 months a full 3-hour duration test of the emergency lighting system should be carried out.
Results for all test must be fully recorded, and if failures are present they should be fixed as soon as is reasonably possible.
What happens if I am not compliant?
Failing to comply with the regulations for emergency lighting can have dire consequences. From a health and safety perspective, putting employees or staff in danger due to failing emergency lighting can lead to serious injuries or even fatalities.
This will inevitably lead to legal action and may result in corporate manslaughter charges in extreme scenarios.
Recent violations in the UK have resulted in fines and imprisonment, with one company taking a £200 000 fine for an emergency lighting failure which resulted in 300 tonnes of molten metal injuring employees.
Compliance with emergency lighting legislation is critical to maintain the health and safety of all staff. Facility managers should be aware of all emergency lighting regulations and testing methods at all times to ensure that there is no major loss to life or critical injuries resulting from failing systems.
Voltix Services is a facility management service provider and has the competence to carry out all of your emergency lighting needs, including installation, testing and replacements.
Sources:
Health and Safety at Work Act 1974
Electricity at Work Regulations 1989
http://www.qub.ac.uk/safety-reps/sr_webpages/safety_downloads/HSG38Lightingatwork.pdf
BS 5266-8:2004. BS EN 50172:2004 BS 5266-1:2016 BS EN 1838:2013