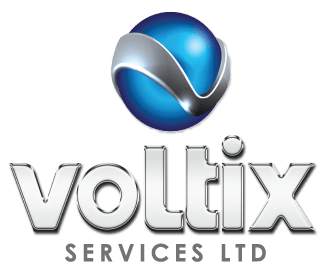 Do you need emergency lighting?
Exceeding our clients' expectations, every day
Our commercial clients trust our fully-accredited engineers to:

Available 24/7,
365 days a year



Specialists in commercial services

We'll take care of your emergency lighting compliance from start to finish
Your commercial property is required by law to have emergency lighting, with periodic inspections to make sure it remains 100% compliant. Meet statutory requirements, stay up-to-date with changing emergency lighting regulations, AND save money with Voltix Services Emergency Lighting Services.
We pride ourselves on the quality of our emergency lighting inspection and testing services. It's our job to ensure the compliance and safety of the emergency lighting in your facility.
The industries where dangerous gases are often present include; pharmaceutical manufacturing, the food and beverage manufacturing industry, petrochemical, metal plating manufacturing, water and utility, and healthcare industries. Business owners, employers and landlords are required comply with the relevant gas safety regulations to help ensure the safety of all workers and anyone on the premises.
Why use Gas Safe engineers? By law, all gas installations, repairs and maintenance must be carried out by someone listed on the Gas Safe Register. When you use Voltix Services for your commercial gas safety compliance, you can rest assured that all our engineers are Gas Safe registered and are qualified to work on your specific commercial equipment.
Stay on the light side of the law
Does your commercial property meet the legal emergency lighting requirements? Heavy penalties await businesses who fail to meet these emergency lighting requirements, so it's important to remain complaint at all times.
Emergency lighting regulations are a prescribed safety measure for commercial properties in the UK – and for good reason. The UK's emergency lighting standards play an important role in the safety of your commercial property, especially in an evacuation situation. In an emergency situation when the main power supply fails, emergency lighting is required to provide automatic lighting for the building. This vital illumination gives guidance and reassurance, helping people exit a building safely.
Regular emergency lighting testing is also required to ensure that your emergency lighting is working as it should. The certified experts at Voltix Services are able not only to carry out these inspections, but remediate any emergency lighting problems at the source.
At Voltix Services, we have the emergency lighting expertise to advise your business on the latest regulations and standards to ensure both safety and compliance. Our ongoing emergency lighting maintenance service and emergency lighting testing will allow you to focus on running your business, secure in the knowledge that your emergency lighting needs are being taken care of.